CES 2020
MXTreality Marketing Plan
This short teaser promo video which utilizes clips from previous Teslasuit videos, footage from Skyride, and supporting stock footage clips can be used in conjunction with Tweets, Blogs, Newsletters, Press Releases etc. as a piece of visual media to get people excited about the CES 2020 Teslasuit presence and inclusion of MXTreality's Skyride experience. The video is 30 second duration so as to most effectively retain viewers attention across different social media platforms. Specific info will be added to the tweets and other text descriptions that points the viewer in the direction of learning more.
​
We can make changes to this video based on preferences and needs, and once it becomes public we could create slightly modified versions that provide any alternate beneficial information as needed to support the continued effort to raise awareness.
​
Social Media Posts
Tweet/Facebook/Instagram/Youtube/LinkedIN
Tweets and social media posting. Here is how the video will look when first released, along with text description on our Tweet that announces that MXTreality has been invited by Teslasuit to be part of the CES 2020 booth:
Big Announcement! @TESLASUIT has invited us to be part of their CES 2020 booth in Las Vegas Jan 7-10!!! We will be bringing with us our exciting Skyride experience that we have integrated with the TESLASUIT for an out of this world 5D experience! Check out this video and watch for more updates!
#TESLASUIT #CES2020 #Wearables #TechNews #LasVegas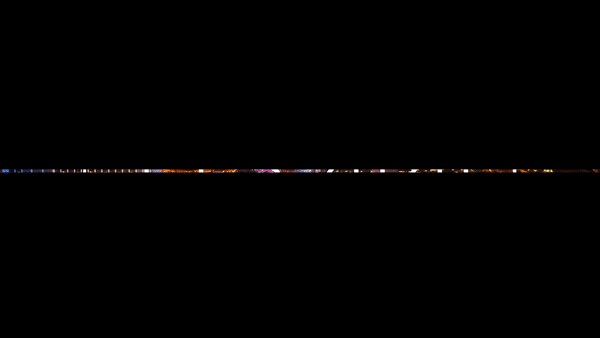 This tweet with the video would also appear as posts on Facebook, Instagram, LinkedIN, YouTube and perhaps other social media platforms, but the content would be the same or only slightly altered to fit the alternate platforms best formatting options.
A few days later we would post this:
@Seth_Pearson and @Neltron_ are hard at work putting the finishing touches on integrating @TESLASUIT with @MXTreality's Skyride for CES 2020 Las Vegas Jan 7-10! We'll be at the TESLASUIT booth #21831 - Come on by! ⚡️
#Teslasuit #CES2020 #Wearables #TechNews #LasVegas
Happy New Year! We're thrilled to start the #RoaringTwenties off with a bang 💥 Check out our 2020 Sizzle Reel below to see how pumped we are! Epic that we'll be starting the year off at CES 2020 with @TESLASUIT!!! 🔜 Jan 7-10 booth #21831 💫
#Teslasuit #CES2020 #Wearables #TechNews #LasVegas
Just a few days away! Jan 7-10 CES 2020, we'll be at TESLASUIT booth #21831 helping to demo our virtual thrillride experience "Seattle Skyride" which we have integrated with the full body haptic Teslasuit for a ride that CES attendees will never forget!
#TESLASUIT #CES2020 #Wearables #TechNews #LasVegas
Here is a blog we would post. Some of the wording might change slightly, but the general info will stay the same:
Here is the press release that we will send to news media publications and tech industry journalists to see if they are interested in doing a story:
Press Release – Seattle - December 4, 2019 – MXTreality, a Seattle based XR studio, has successfully integrated the full sensory feedback capabilities of the Teslasuit into their thrilling virtual reality SkyRide experience.
​
MXTreality have created over 100 XR (VR and AR) experiences, yet this is the first time the team have integrated fully body immersion into a consumer grade experience.
​
"Skyride takes passengers on a virtual reality tour of Seattle from the comfort of a magic carpet. The ride begins atop the Seattle Space Needle, and twists and turns like a roller coaster, yet with law-defying physics to ensure you get the thrill without the motion sickness," states Jeff Rayner, CEO of MXTreality.
​
Teslasuit, creator of the world's first full-body haptic suit featuring TENS, EMS, biometric, motion capture and climate control, have been working with MXTreality for several months to create the experience and both parties are thrilled to showcase at the upcoming CES event in Las Vegas, from Jan 7th to the 10th.
​
In addition to breath taking views, death defying physics and full body haptics, MXTreality have also incorporated the virtual smells of HapticSol together with air blowers to truly offer a 5D experience to remember.
​
Here's an overview of the SkyRide's special features:
​
First of it's kind full body immersion in a commercial game/experience.


2 minute experience of pure exhilaration while the user flies like a bird above the city of Seattle.


Teslasuit haptic feedback system provides users with a true sense of immersion; from feeling the shakes, being grazed by a birds feathers, to colliding with skyscrapers.
​
The beautiful Seattle skyline used in this experience was created over several months by MXTreality in partnership with PLW and Panogs. The core of the virtual Seattle skyline was created for the Stratos VR bungee experience currently demonstrated at the Seattle Space Needle and free to visitors with entry ticket to the iconic landmark.
​
Skyride works with all major VR headsets including HTC Vive, Oculus and WMR.
​
The teams will be testing the solution at CES 2020 Las Vegas, and based on attendee feedback will determine steps toward a public release.
​​
The Teslasuit CES 2020 exhibition will run January 7-10, 2020 and take place at booth #21831
​​
​​
​
About MXTreality
MXTreality, (pronounced "Mixed Reality"), is a technology company specializing in Virtual and Augmented Reality experiences for both B2B and B2C environments. Founded in 2013, the company has offices in Seattle, WA, and London, UK. MXTreality believes in creating deep immersive and engaging experiences for everyone, on every device. Visit www.mxtreality.com
About Teslasuit
Teslasuit is a full body haptic suit that let you touch and feel virtual reality, has full body motion capture, climate control and biometry systems. Teslasuit is currently intended for integration into diverse enterprise applications and training solutions. By 2023, Teslasuit will find wider use in games and entertainment, fitness and sports, wellness and health care.
​
For more information contact info@mxtreality.com
We are excited to start putting these announcements out there for the world to see. We are happy to amend any areas if needed. Please let us know of any feedback as soon as possible and we'll revise as necessary, then put the various aspects of the efforts into motion.
CES 2020
​
Teslasuit
teslasuit.io
​
MXTreality
​
​