Immersive technologies like virtual reality have the potential to transform STEM based learning through experienced based learning. MXT partnered with TERC on this specialized adventure game designed to entertain while offering unique educational value.
Did you know that Jupiter has 79 known moons?
Europa is the 6th closest to the giant, yet owing to its liquid ocean beneath the ice crust, is considered the most likely place in the solar system to harbor life.
Edge at TERC was interested in making a game that would educate players about Europa; the sixth moon of Jupiter. Scientists believe that because of its subsurface oceans, the greatest chance of extra terrestrial life existing in our solar system may be on Europa.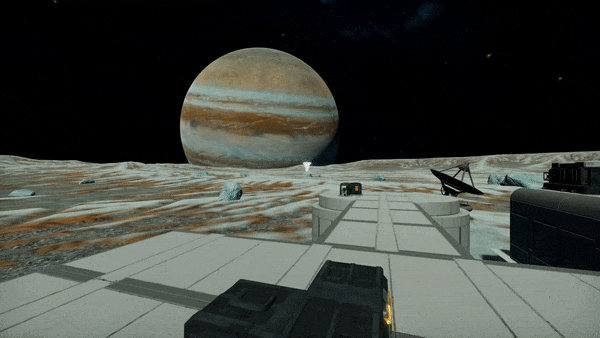 In our education STEM game Mission to Europa Prime the player must navigate through various rooms of the moon station by solving a series of puzzles. The experience takes ou from Europa's orbit, to the surface settlement base station and down through the ice into the watery depths. The game aims to be challenging and educational, while allowing for students to learn about Europa and Space Exploration.